The John Gray Aqua Lasers Too and Layman E. Scott Brac Bots are representing the Cayman Islands at the International SeaPerch underwater robotics challenge in North Dartmouth, Massachusetts, U.S., this June.
Twenty-one teams from six schools in Grand Cayman and Cayman Brac took to the pool at the Camana Bay Sports Complex on Saturday 3 March for a full day of underwater robotics. For the third consecutive year, a team from John Gray High School won overall, with the middle school team of Diamond White, Davonte Howell, Alvan Boxwell and Caleb Feare claiming the title of champions. The Layman E. Scott Brac Bots, Kenny Ryan and David Tibbetts, won the high school division and also secured a place at the International SeaPerch Challenge.
The Cayman Islands SeaPerch Challenge is a hands-on integration of science, technology, engineering and mathematics — known as STEM — with applications both inside and outside of the classroom. Students are required to prepare and submit an engineering journal where they log their activities during the design and construction of their Remote Operated Vehicles, or ROVs. They are then judged on how quickly they can navigate their vehicles through obstacles and move objects to different points in the pool.
This year's competition — sponsored again by Dart, Maples and Women's International Shipping and Trade Association, or WISTA Cayman Islands — welcomed Claudia Grant, president of the Women in Maritime Association Caribbean, also known as WiMAC, and the deputy director general of the Maritime Authority of Jamaica, as an observer. "We plan to launch SeaPerch in Jamaica later this year and came to see the competition firsthand so we know what to expect. Our teachers have already been trained, with help from Mr. Desmond White from Cayman's John Gray High School and we hope to bring the programme to 20 to 30 schools in September," said Grant. "I am very grateful that I was able to experience the event firsthand; the students are a true testament to teamwork and focus. We hope that this will lead to continued partnership between Jamaica and Cayman to expose more students to STEM."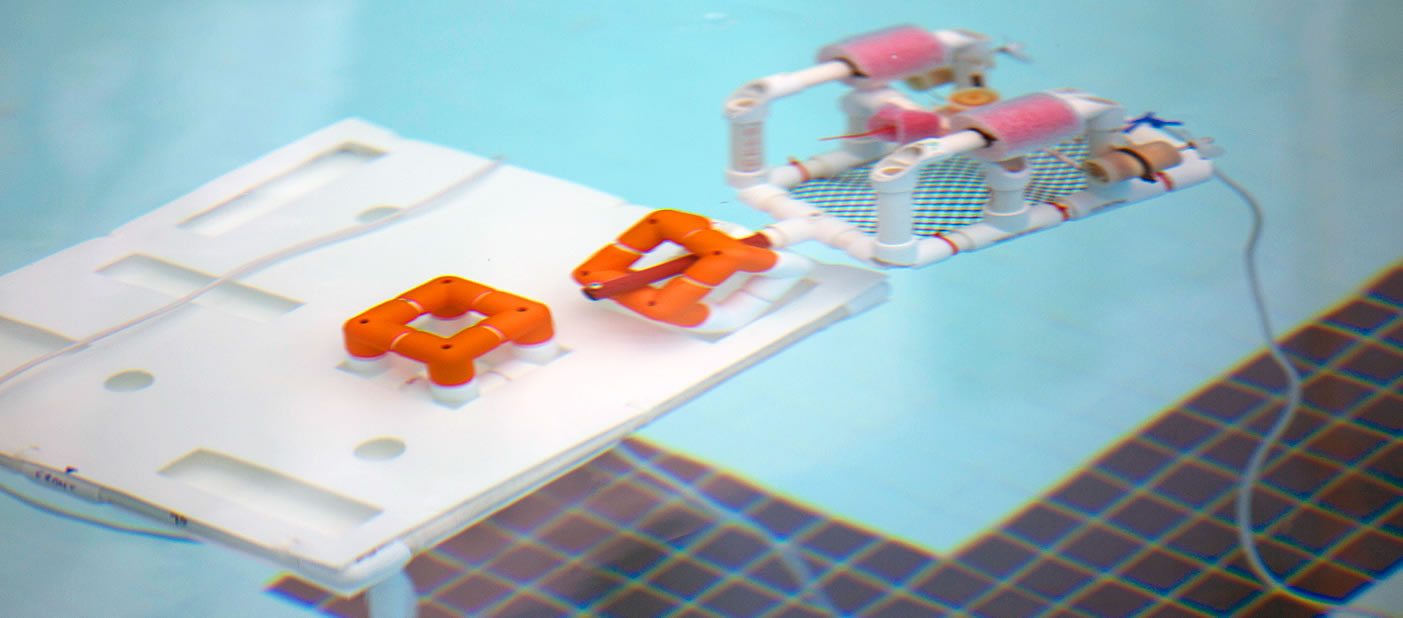 Matthew Werner, Dean of Webb Institute, an undergraduate naval architecture and marine engineering institution based in New York, was this year's lead judge and ensured the competition met international standards. The engineering notebooks submitted by each team were evaluated and scored by members of The Webb Institute faculty to guarantee objective scoring.
The long-term goal of the Cayman Islands SeaPerch Challenge is to encourage more students to study STEM subjects and ultimately, pursue STEM-related careers. "With the expanding growth of the global marine engineering industry and Cayman's own maritime heritage, developing young people is critical for the Cayman Islands to emerge as a leader," said Dart Education Programmes Manager Glenda McTaggart. "Minds Inspired, Maples and WISTA Cayman Islands are purposefully working towards that goal as more students are returning to and joining SeaPerch year-over-year. We are very proud of how successful the challenge has become over the last three years. It proves that not only are Cayman's students interested in STEM, but they are also talented enough to become professionals in STEM careers if they choose to."
Interested in taking part in the 2019 SeaPerch Challenge? Talk to your science teacher today and ask them to contact This email address is being protected from spambots. You need JavaScript enabled to view it.