The energy was electric at the annual Minds Inspired robotics interschool competition as seven high schools put their robots through their paces in the FIRST Tech arena. After multiple rounds navigating obstacles, shifting alliances and overcoming technical challenges, an exciting final match saw two teams from Cayman International School (CIS) in an alliance against two teams from John Gray High school (JGHS). It was a nail-biting finish with the first game going to CIS, the second to JGHS, and CIS emerging victorious in the final round.
This year's FIRST Tech Challenge, held on 4 February at Camana Bay's Arts and Recreation Centre, had a renewable energy theme that asked teams to consider how technology and innovation can help solve some of the world's most pressing problems.
112 students from seven high schools participated in the event, with Layman E. Scott High School in Cayman Brac entering a team for the first time. John Gray High School and Cayman International School both entered a record four teams this year.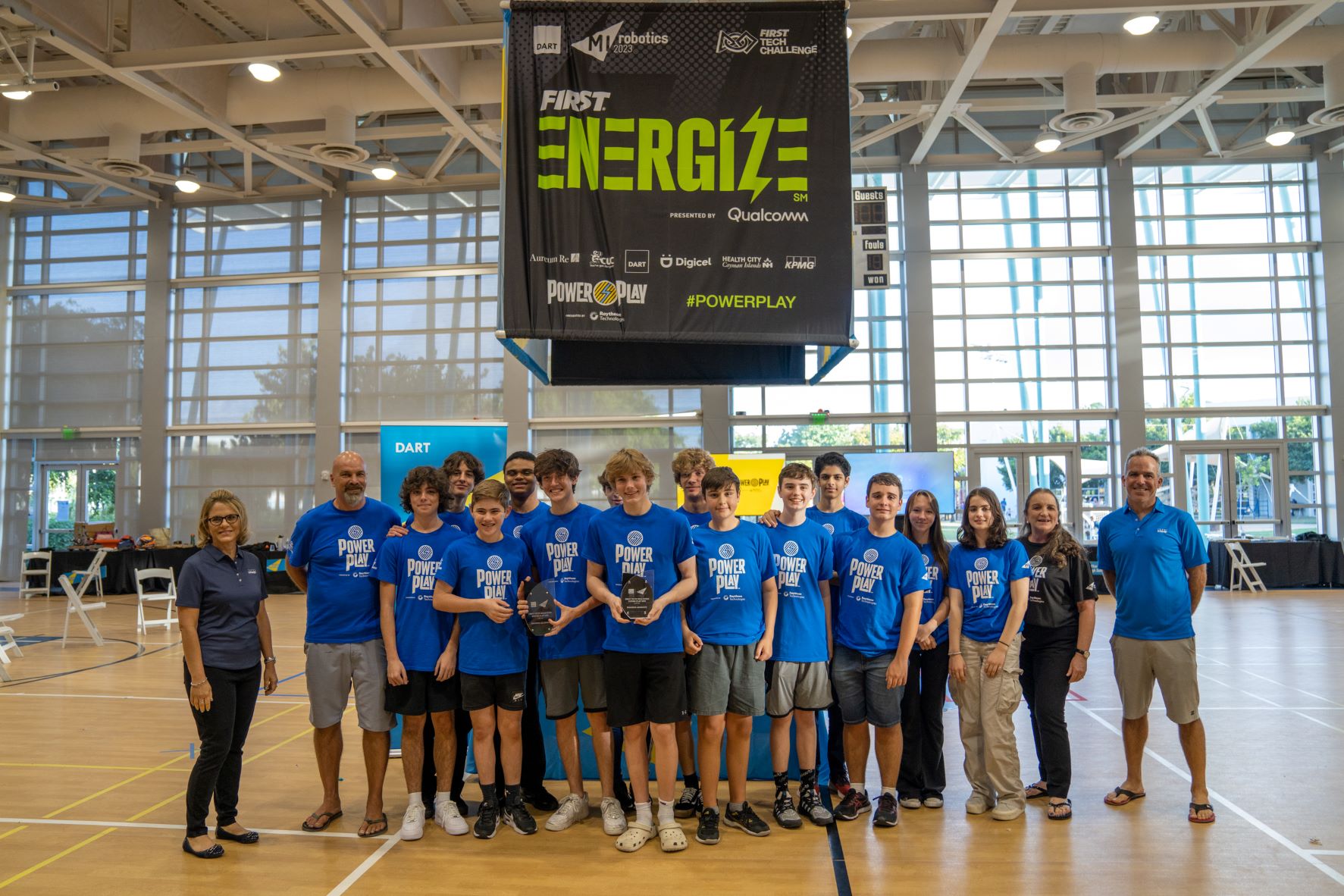 "It's rewarding to see how robotics programmes are growing in schools since we launched the FIRST Tech Challenge in the Cayman Islands five years ago," said Glenda McTaggart, Dart's senior manager education programmes who coordinates Cayman's participation in FIRST Tech Challenge and at FIRST Global, the international finale of the robotics season which brings together teams from 180 countries. "Robotics offers so many benefits to kids for their education and future careers," said McTaggart. "In addition to the technical skills required to design, build, programme and operate the robot, it also teaches communication, problem-solving and teamwork."
In addition to awards for the winning and runner-up alliances, FIRST Tech Challenge also presents awards for excellence in innovation and engineering design which was won by CIS. St Ignatius and Cayman Prep won the team spirit prize, and the inspire award went to CIS for being a strong ambassador for the programme and an inspiration to other teams.  The Judges Choice award for outstanding effort was given to John Gray High School.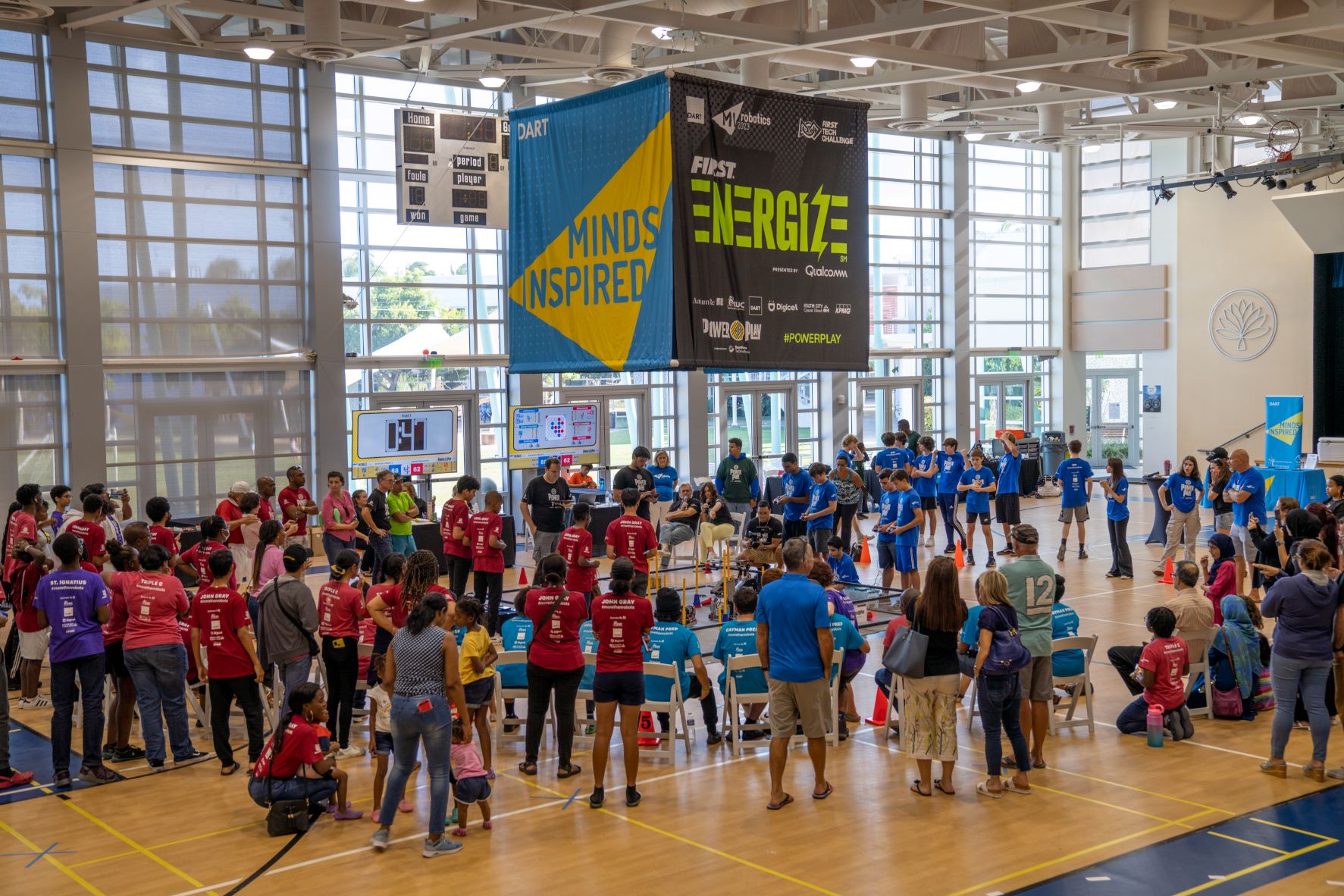 Selection for the national team
Cayman Islands National Robotics team coach Desmond White was watching performances at FIRST Tech Challenge carefully, as students participating are eligible for the Cayman Islands National Robotics team. Teachers nominate students for selection by an interview panel that includes as mixture of sponsors and engineering professionals.
"The standard of competition is increasing every year," said White who was a coach on the team that went to FIRST Global in Geneva last October. "We reuse the kit components every year, so it's interesting to see how designs evolve to suit the different tasks required by this year's theme. Half the skill is in programming the robot to complete the autonomous part of the challenge, then it's down to the operator to navigate the obstacles and other robots in the arena in real time. It's not an easy feat, I'm impressed by the skill on display today."
The venue and theme for 2023 FIRST Global Challenge is yet to be announced. Selection for the Cayman Islands National Team will begin in April, with the international tournament taking place in the fall.
The FIRST robotics programme is sponsored in the Cayman Islands by Dart, Cayman Utilities Company, Digicel, Aureum Re, Health City Cayman Islands and KPMG.
"Our sponsors are all invested in building STEM skills in the next generation," said McTaggart. "Their support of robotics goes beyond funding, they volunteer their time and expertise, giving technical advice, helping as judges or scorekeepers, and providing encouragement to students and educators wherever needed."