Held in May, the inaugural Dart Minds Inspired Awards for Excellence in Teaching STEM recognised Von Ryan Abrantes of St. Ignatius Catholic School and Lune Vermeire, previously of Island Montessori, for their outstanding work in teaching science, technology, engineering and mathematics – collectively known as STEM.
As part of their awards, Abrantes and Vermeire each received a grant to attend a STEM related professional development course of their choice, a US$3,000 grant for their schools to enhance their STEM educational resources, and a cash award of US$1,000.
The professional development grant enabled high school teacher Abrantes to apply for a week-long science and engineering programme at the Massachusetts Institute of Technology (MIT) held in July. Abrantes was one of 50 STEM teachers from around the world accepted into the programme which focused on how to use and design games and simulations in classrooms to support systems learning and computational literacy. Abrantes was chosen for his outstanding efforts to promote STEM participation at St. Ignatius Catholic School through programmes such as First Robotics, Minds Inspired SeaPerch Challenge and the STEM Club.
To further support the process of using of games and simulations that he learned at MIT, Abrantes requested that the US$3,000 grant for St. Ignatius be spent on REV robotics kits; handheld buzzers for quiz challenges; and additional tools that will ensure a modern and creative learning environment, and allow for smoother participation from his students in Seapearch and Robotics programmes.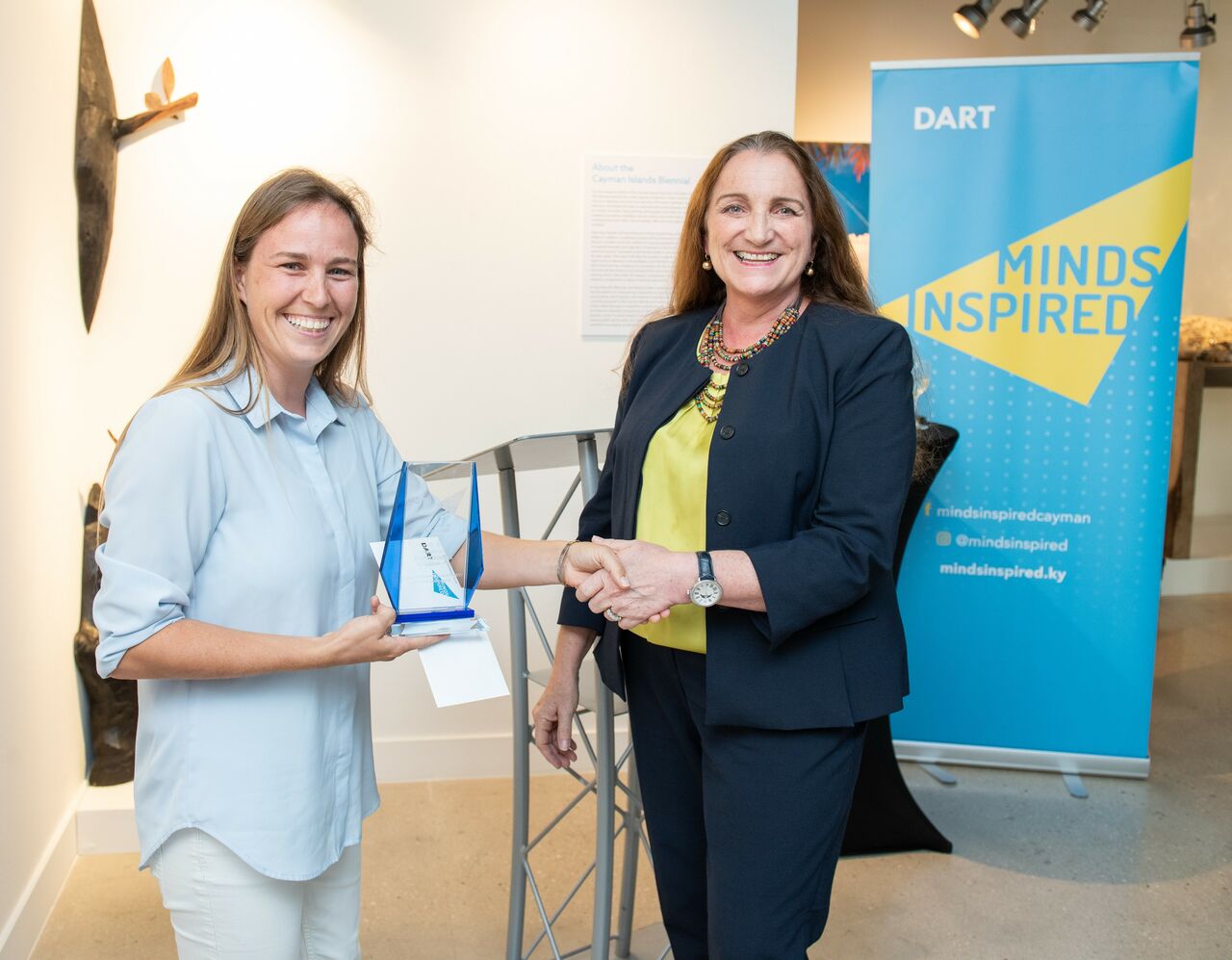 Vermeire, winner of the elementary school category, was chosen for her ability to make STEM learning fun and engaging for young students. She will attend the National Science Teachers Association (NSTA) national conference on science education in Salt Lake City, Utah, next month. A former marine biologist and one of the founders of The Ritz-Carlton, Grand Cayman's Ambassador of the Environment programme, Vermeire continues to make conservation a central pillar of her teaching style and this conference will allow her to hear from experts in science education and collaborate with science education leaders and peers.
Island Montessori, where Vermeire was a teacher during the award selection process, used the US$3,000 grant to enhance their classes that follow the National Curriculum of England with life and physical science equipment, hands on and visual material for mathematics classes, and equipment for their garden so students can grow their own food while learning about local plants. Vermeire is now a teacher at Cayman International School.
The inaugural Award for Excellence in Teaching STEM was launched in 2018 to recognise and celebrate exemplary teachers in the fields of STEM in the Cayman Islands. Dart wanted to acknowledge teachers who make a significant difference in the lives of students by providing excellent STEM content and inspire a passion for STEM beyond the classroom and into the future.
Minds Inspired's focus on STEM is grounded in the Dart family's legacy of supporting education and the belief that these subjects are essential for success in and beyond the classroom. Dart has translated this belief in the power of education into exciting programmes, initiatives and work experience through Minds Inspired, Cayman's pre-eminent local scholarship programme Dart Scholar, and by supporting other local initiatives including the Chamber of Commerce Golden Apple Awards of which Dart is a proud sponsor.
Nominations for the 2020 Excellence in Teaching STEM Awards will open 1 October, 2019 and close 1 February, 2020. For more information, visit mindsinspired.ky.