Grand Cayman, 3 October 2022: two young Caymanians, Emma Turnbull and Anja van Genderen, are at the cutting edge of scientific research as they continue their post-graduate studies in the STEM-related fields of virology and biochemistry. 
Emma Turnbull completed a Masters in Immunobiology, Cancer and Transplantation, graduating from Newcastle University with Distinction this summer. She is now starting a three-year PhD in virology, undertaking groundbreaking research looking at how immune cells react when the lungs are infected with respiratory viruses such as Covid-19 and influenza.  
Anja van Genderen is completing her final year at Uppsala University in Sweden where she will graduate with a Master of Science in Chemistry (Biochemistry) before beginning her PhD next year. Her field of study is the properties of enzymes in RNA, the ribonucleic acid present in all living cells.  
For Turnbull and van Genderen, their shared journey from high school to PhD students began in 2014 when both became Dart Scholars, aged just 14. Over the past eight years, the STEM-focused scholarship programme provided the two girls with financial support and mentoring as they progressed in their studies.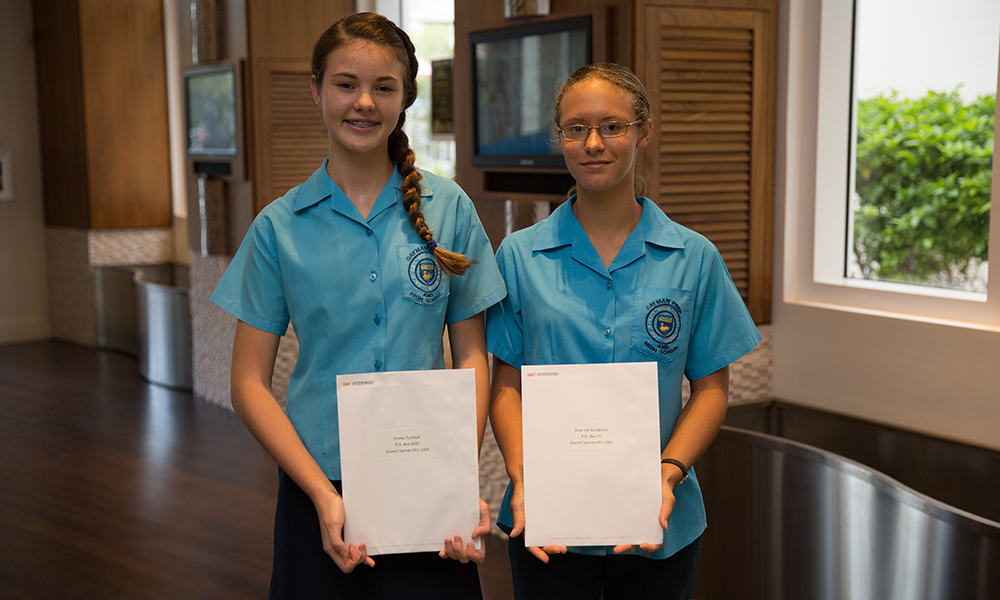 Having received top marks in their A-level exams at Cayman Prep and High School, Turnbull and van Genderen transitioned from high school scholarships to the William A. Dart Memorial Scholarship in 2018. Turnbull chose Biomedical Sciences and van Genderen chose Biological Sciences for their undergraduate degrees, with Turnbull heading to Newcastle University and van Genderen to the University of Edinburgh for a Bachelor of Science.  Both graduated with first class honours. 
"We are extremely proud of Emma and Anja who consistently excelled in their studies and are now involved in such pioneering research," said Glenda McTaggart, senior manager of education programmes at Dart. "They are wonderful role models for our younger Dart Scholars and for the next generation of girls thinking about careers in STEM. I hope their achievements will inspire more girls to study science, maths and other STEM subjects in school." 
The Dart Scholar programme was launched in 2011, awarding two new high school scholarships and one new university scholarship every year for the past 11 years. Nearly 40 Caymanian students are either current Dart Scholars or Dart Scholar alumni. 
For more information on how to apply for a Dart scholarship, visit dartscholar.ky.