Mapping the sea floor, marine life interaction and water sample collection are some of the ways remotely operated vehicles (ROVs) are used in ocean exploration. They are also three tasks that students participating in this year's SeaPerch underwater robotics challenge will be required to complete on the mission course.
The Ocean Exploration Mission is a simulation of real-life ROV work developed by SeaPerch in partnership with the Ocean Exploration Cooperative Institute and NOAA (National Oceanic and Atmospheric Administration).
Teams must navigate their robots over a grid pattern, as researchers would, to ensure sea floor maps have adequate coverage, with floating lines indicating how closely they are keeping on track. As marine life frequently settles on target areas or equipment in the ocean, teams will have to carefully relocate "sea creatures" in the pool. When collecting water samples, ROVs must activate a target flag before transporting the sample to a drop-off hook on the front of the mapping grid.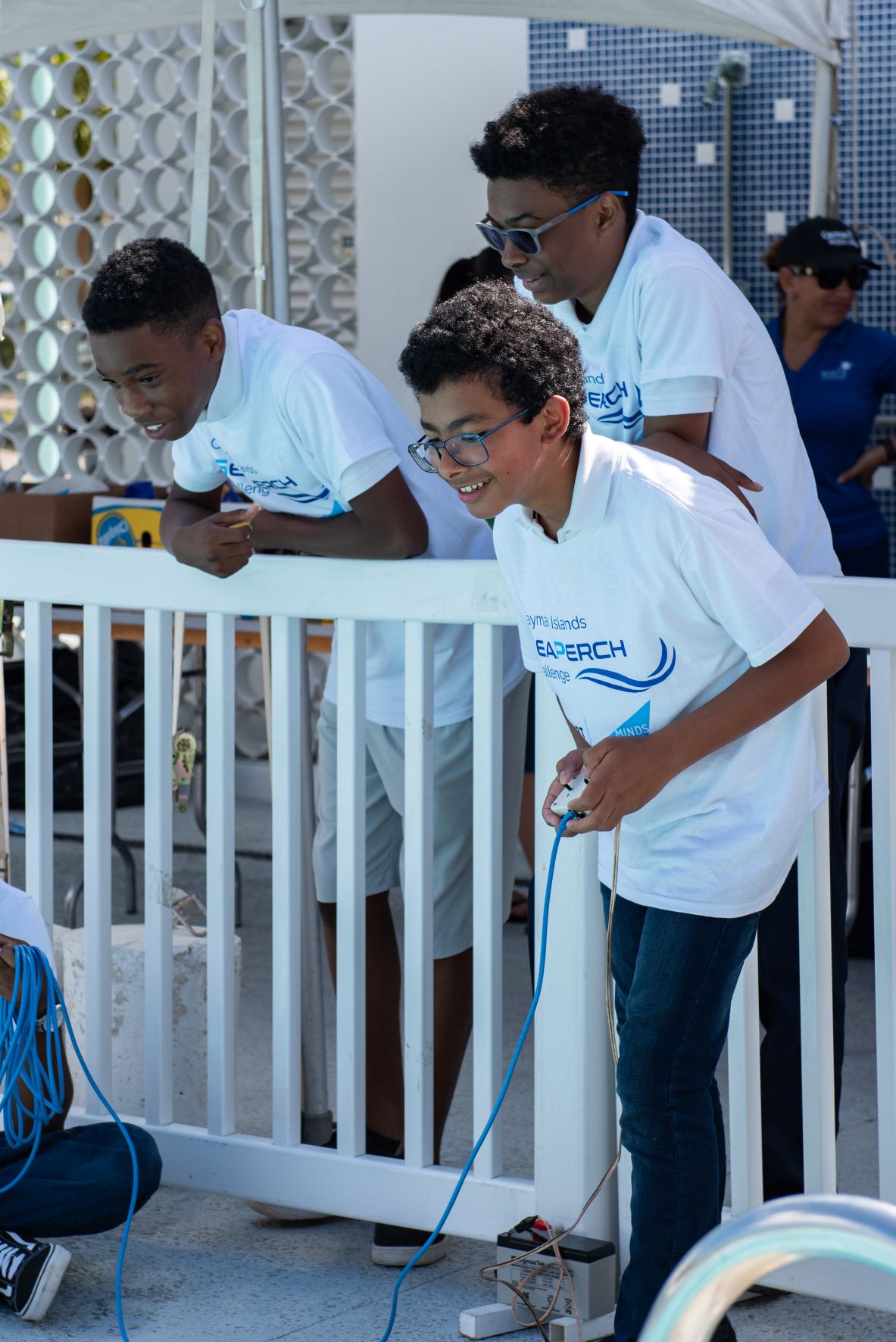 "Robotics programmes like SeaPerch equip students with valuable skills for application in a range of careers," said Glenda McTaggart, Dart's senior manager education programmes, who runs SeaPerch Challenge in the Cayman Islands as one of the youth STEM events sponsored by Minds Inspired. "Underwater robotics brings 21st century technology to Cayman's seafaring heritage, relevant to jobs in marine or nautical engineering, among others."
SeaPerch is also sponsored by Cayman Islands Shipping Registry, a division of the Maritime Authority of the Cayman Islands, and the Women's International Shipping and Trade Association.
Former participants of SeaPerch include Dart Scholars Aiden Watler and Marcos Bertran, both of whom are now studying at Imperial College London in related fields. Aiden is studying mechanical engineering and robotics, while Marcos is in the final year of a degree in biomedical engineering.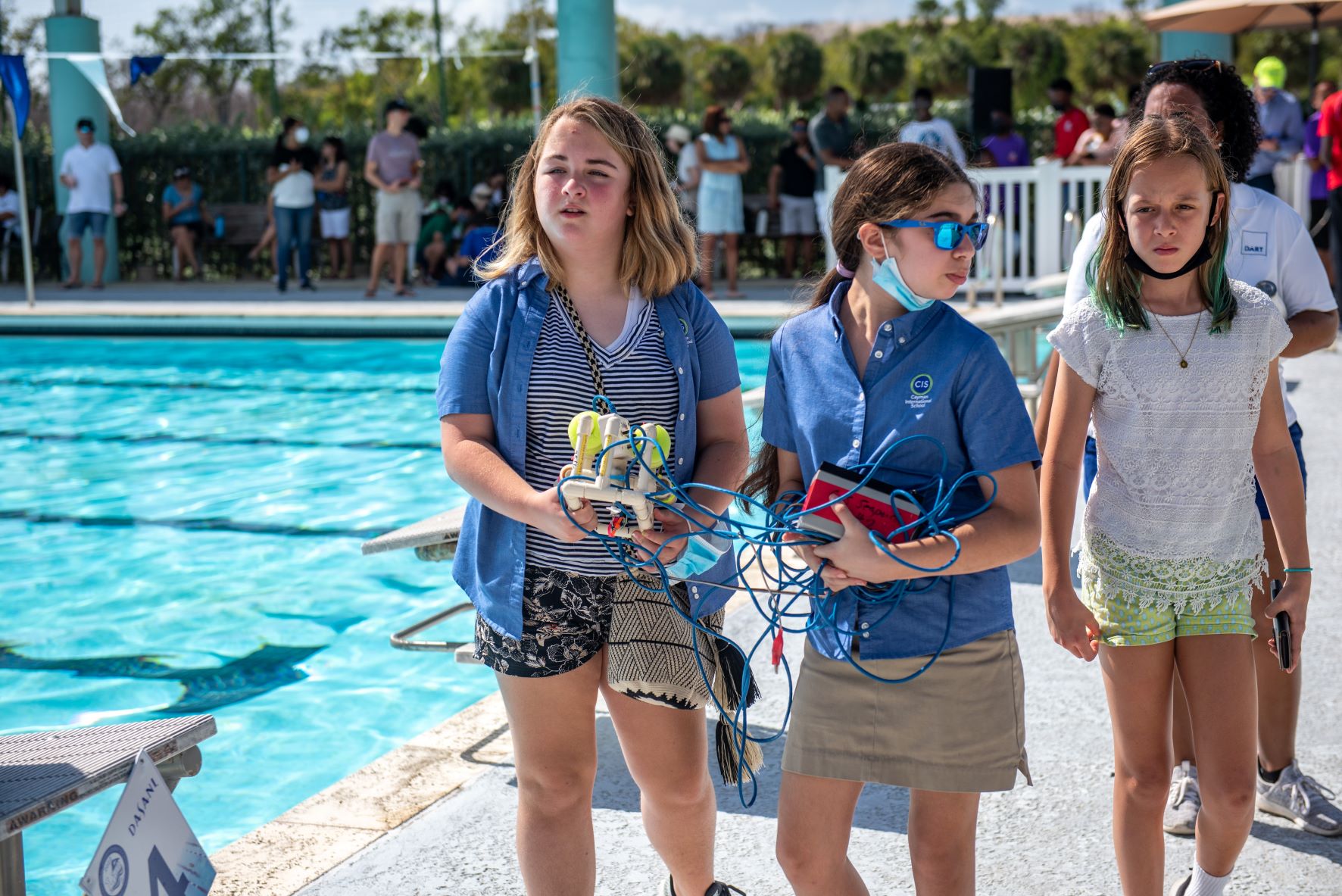 SeaPerch 2023
There are 20 teams from six middle and high schools competing in this year's SeaPerch Challenge held on 18 March at the Camana Bay Sports Complex pool. Defending champions from Layman E. Scott High School in Cayman Brac will compete against teams from John Gray High School, Clifton Hunter High School, St Ignatius Catholic School, Cayman International School, First Baptist Christian School and Wesleyan Christian Academy.
As well as the mission course, there is a timed obstacle course where teams maneuver the ROVs through a series of hoops. The winning team is eligible to compete in the SeaPerch International Challenge taking place on 13 May at the University of Maryland in the U.S.