While their peers enjoyed vacation far away from the inside of a school, this group of students spent their summer days sitting together in a quiet classroom.
They were just about the only sign of life on an otherwise empty Cayman International School high school campus. Some screwed together metal brackets while others discussed concepts of physics and math. One or two might've quickly checked their phones.
Hey, these are teenagers after all.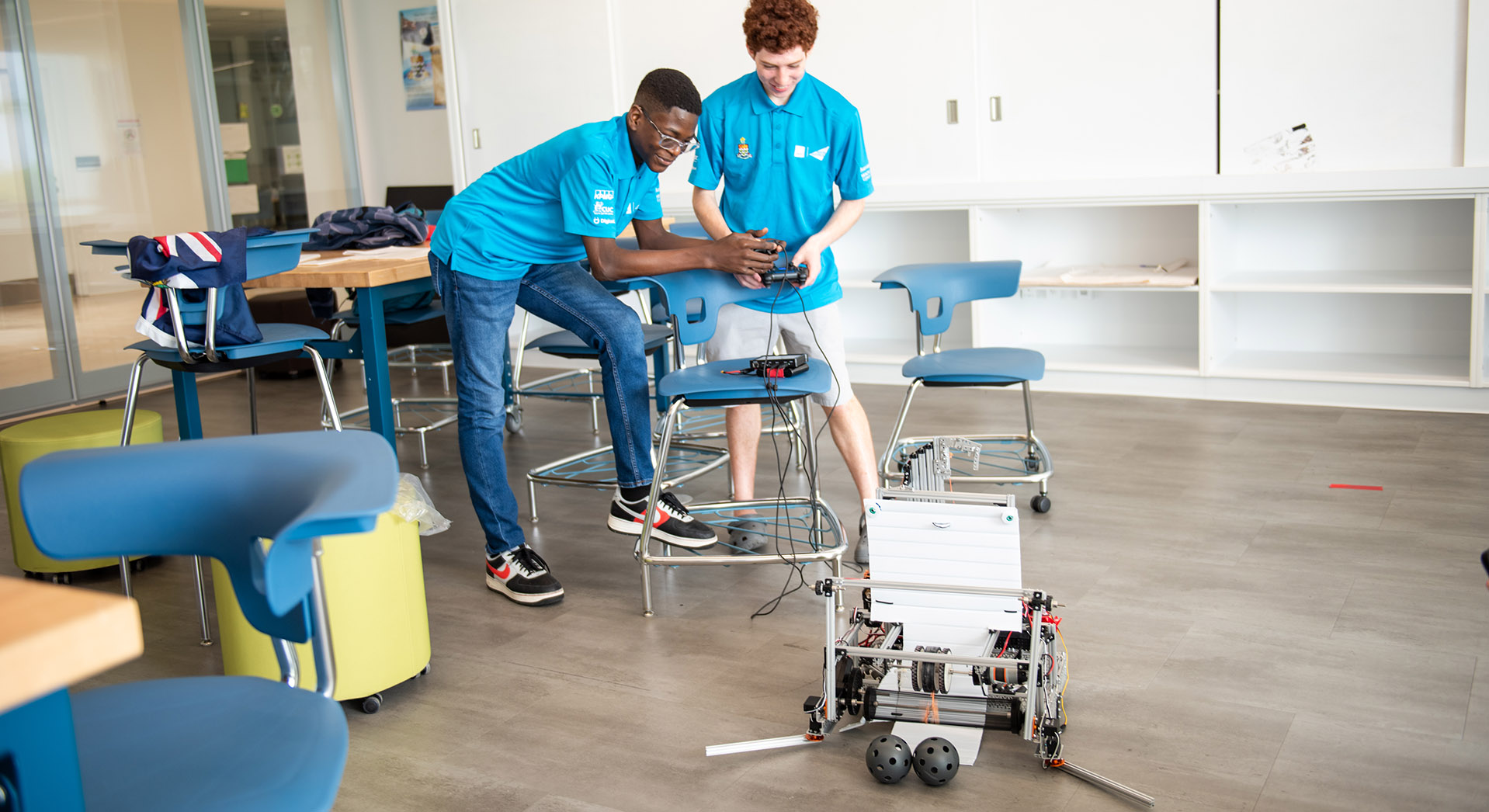 "They're just building on separate things and trying to put it all together," said Jeff Szeryk, CIS Physics and Robotics teacher and coach of Cayman's FIRST Global Challenge robotics team. "It's good for them to learn all those engineering principles."
These students – read more about them on the next page – are set to represent Cayman in October at the FIRST Global Challenge in Geneva, Switzerland.
It's a robotics competition, yes. But it's aim is much more profound.
"By nurturing cross-cultural communication and cooperation among high school students around the world through STEM, we empower them to collectively tackle the world's most pressing challenges," reads a description on the competition's website.
For three days per week throughout the summer, these students worked together to build and program a robot for the competition. They already knew what the game would look like – the robot needs to collect balls on the ground, shoot them into a nearly 6-foot tall tube and then have the robot pull itself up onto the tube as high as possible.
The teams – more than 180 of them representing countries around the world – are all sent the same kit and will spend months trying to build and program a robot that not only completes the tasks but also does it more efficiently than their counterparts.
"Reading out of a textbook doesn't even come close to what they're learning here," Szeryk said. "They're all hands on, working together as a group."
This year's theme is Carbon Capture and the game is meant to encourage innovative thought on carbon removal strategies.
The black balls are meant to represent carbon and the robots launching them into the tube the ability to store carbon.
Each country will take a different approach to building their robotics.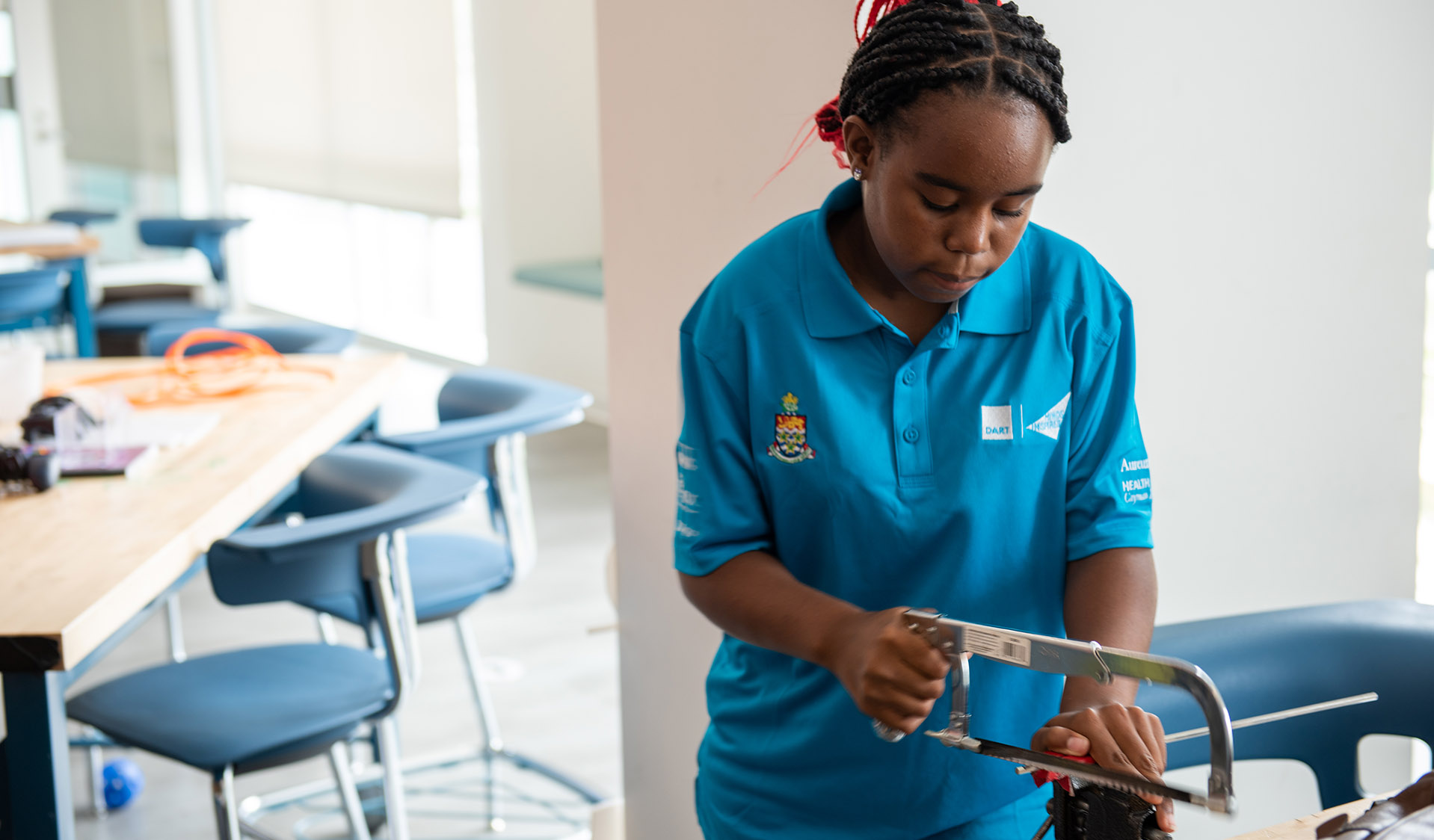 "That moment when you see those eyes light up and [they] actually get it, I mean, … it is beyond money. Money can't substitute for that satisfaction you get from seeing your students pass through some of them," said robotics team coach and John Gray High School Electrical Technology teacher Desmond White.
He also said many universities specifically ask STEM students on admissions applications whether they participated in the FIRST Global Challenge and that participating students set themselves up for success.
"It's extremely important for students to get involved in STEM — and particularly robots — because it opens up their horizons in terms of careers that are available," White said.
"We've seen recently where we have robotics being used in medicine, in surgery. So these things extend beyond what we would have thought. We see companies exploring things, … [for instance,] automated delivery of packages. It's happening more and more. The idea of robotics and STEM is driving all of those developments. It's not just fun and games."
The FIRST Global Challenge takes place 13-16 October. The Cayman Islands robotics team is sponsored by Dart, CUC, Digicel, Aureum Re, Health City Cayman Islands and KPMG.
This article will also be featured in the September/October 2022 print edition of Camana Bay Times.