Wonder what it takes to win the Indy500? This year's champion Marcus Ericsson and Data & Systems Engineer for his No. 8 Honda car, Angela Ashmore, joined fellow Chip Ganassi Racing team member Kyffin Simpson at Camana Bay to explain the partnership between driving and technology.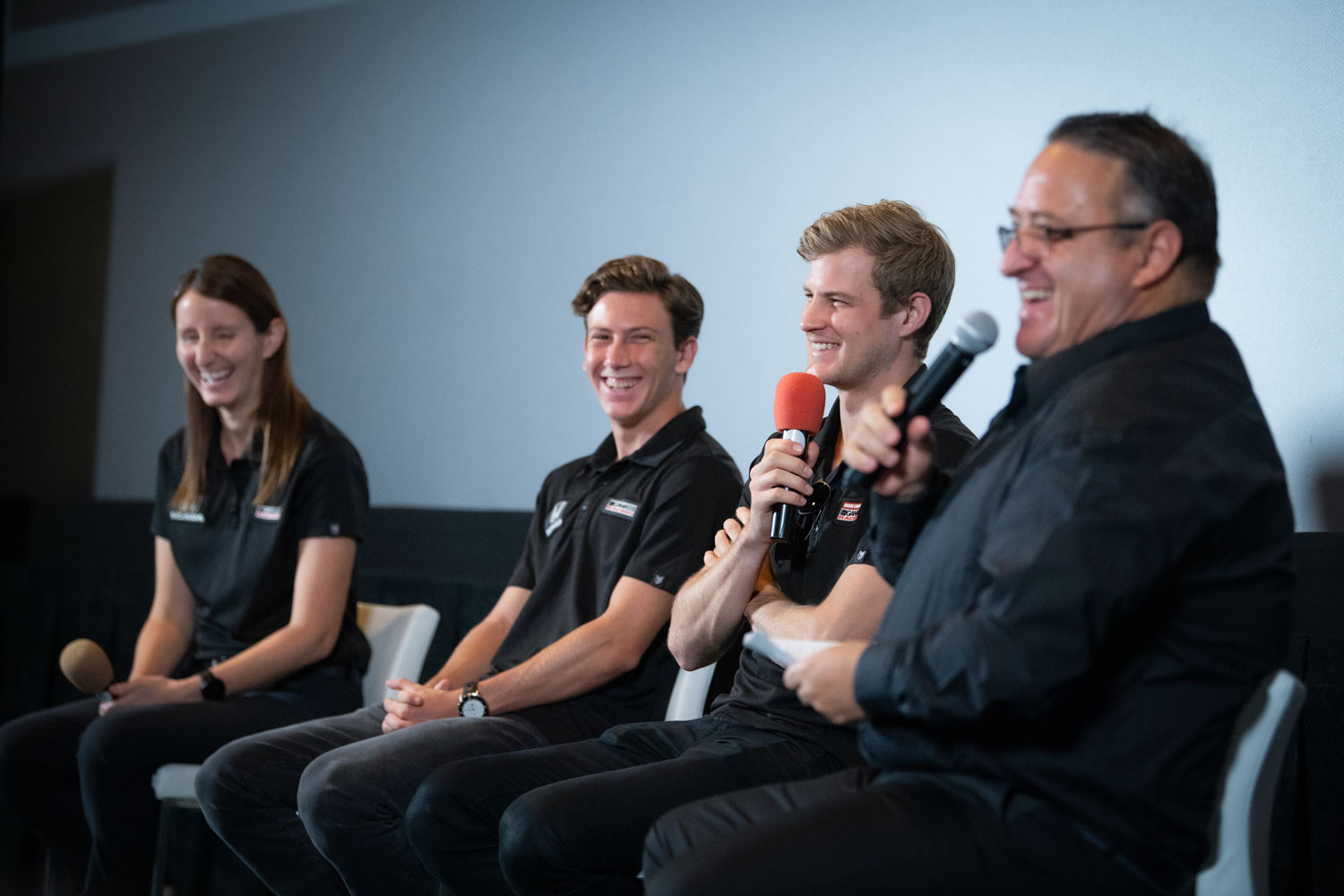 STEM subjects – science, technology, engineering and mathematics – are critical components in motor racing where cars hit top speeds of 240 mph and need to be carefully calibrated for track conditions. Fuel capacity between pit stops is calculated to a tenth of a gallon and the cars can't even start without computer programming. 
The driver is in constant communication with the team on the ground, and while adjustments can be made from the cockpit, the engineer's job is to anticipate and respond to any issues before the driver is even aware. Angela's successful partnership with Marcus has made Indy500 history when she became the first woman to be on the winning team. 
Last Friday, Minds Inspired invited 150 students to the Camana Bay Cinema for a Q&A session with Marcus, Angela and Kyffin, who grew up in Cayman and now drives for Chip Ganassi Racing in the Indy Lights programme.  
Check out some of the highlights of their conversation here: 
Q: What was your favourite subject at school? 
Marcus: sports. I wasn't bad at maths, but sport was my favourite. 
Kyffin: PE for me too. 
Angela: I was really good at maths. I loved it, it was my passion. Now I use maths every day in my job. Looking back at my college days, I wish I'd spent more time learning electronics. I didn't think I would use it, but it's basically my job now. 
Q: What is the role of technology in racing? 
K: The car has all these sensors, you can change different mechanical things, it's like having a computer control board in your hand, but you also have to focus on driving. 
M: there's lots going on in the car. You have to be able to think quick and be good at multi-tasking, including radio communications with pit control and engineers and spotters on the stand. 
A:  I've worked with a lot of drivers, some of the best are more intellectual ones. When you think about drivers, you think of them as athletes, which they are, but the second part is communication and language skills. Engineers present the data, they look at the numbers with us, there are lots of technical aspects to their jobs outside the seat.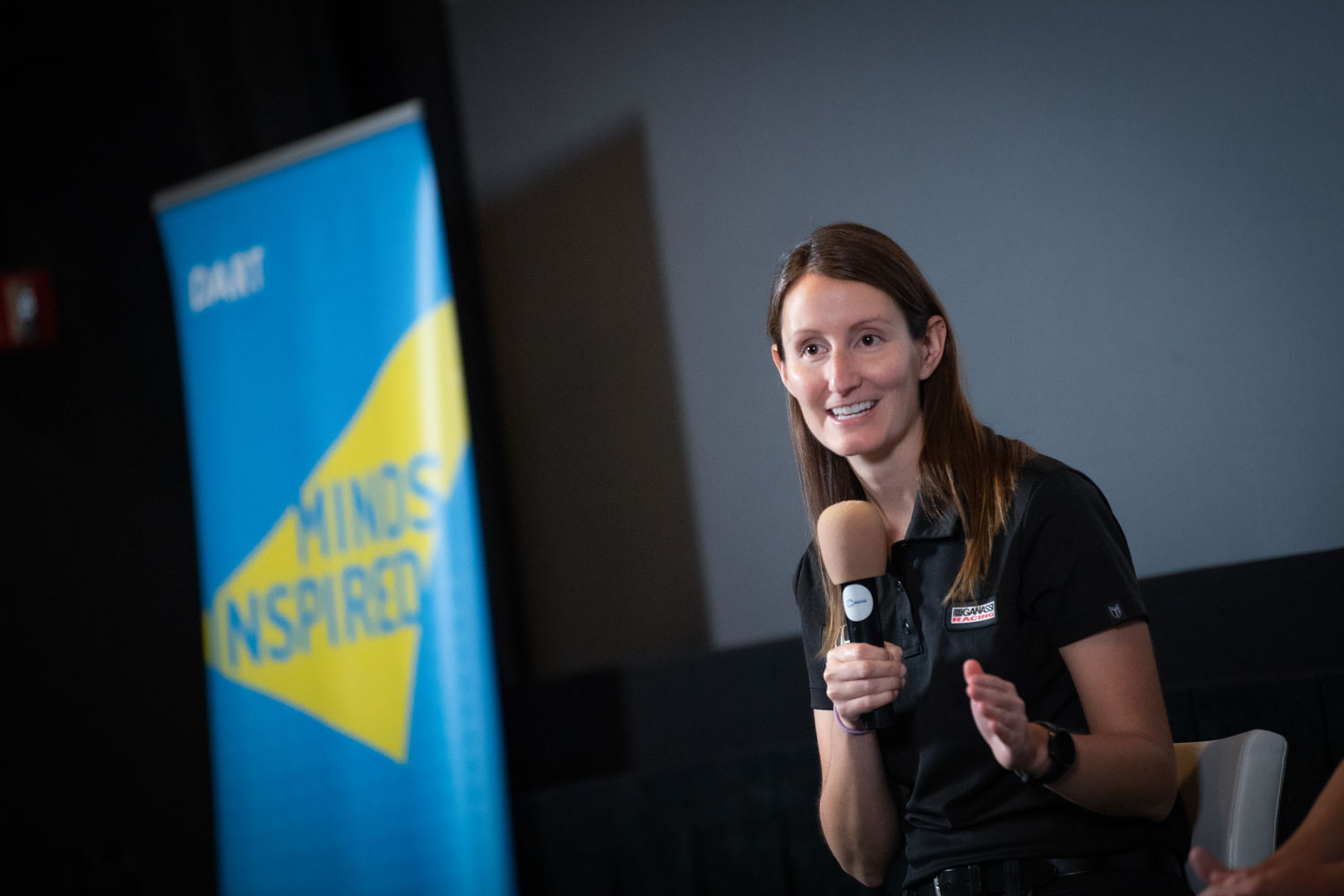 Q: How does it feel to be the first female crew member to win the Indy500? 
A: I was really in to racing when I was young, I used to watch NASCAR with my dad, but the only girls I saw were the drivers' wives, I never saw a woman in a tech role. There's been so much progress, I'm happy to be part of the progress. There have been some great STEM initiatives over the last ten years to get boys and girls interested in technology. We've seen big changes in the paddock. There are lots more girls, changing tyres and engineers. 
M: Being the first female to win the race is an inspiration for girls and women to go into motor sports. At the end of the day, it's not because she's female, it's because she's a great engineer. 
Q: What advice would you give to kids who want to embark on a career in racing? 
M: if you want to be a racing driver, I recommend go-karting or simulations. We use simulators quite a bit, Formula One has simulation teams. Even kids at home can play simulators. 
K: karting. It's difficult in Cayman without a track, but there are good road courses for karts and cars in Florida. 
A: find something to get involved in. For example, my path was with an Electrathon team, we built a simple electric car. It was simple but I got the basics. In college, I joined a Formula SAE team for mechanical experience, I volunteered my time and made connections. Get experience wherever you can, there's no one specific thing. The best engineers are the ones that have technical experience, have picked up a wrench and worked on a car, because they fundamentally understand what a car is doing.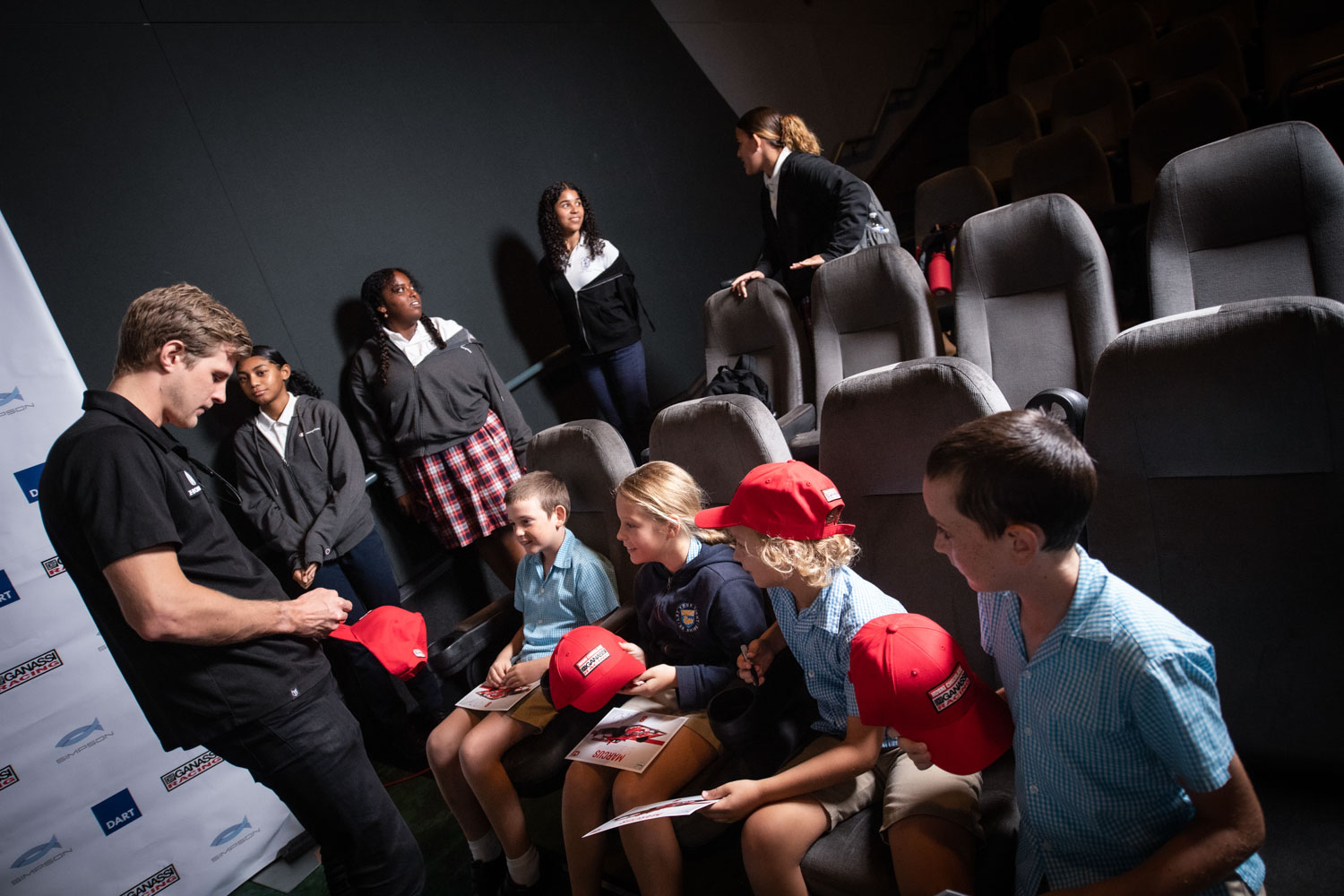 After the Q&A session, students had the opportunity to get autographs and have their photos taken with the Chip Ganassi Racing team. Schools in attendance were Clifton Hunter High School, Grace Christian Academy, St. Ignatius Catholic School, Triple C School, CIFEC, Cayman International School and Cayman Academy. 
Marcus, Angela and Kyffin are now preparing for the 2023 NTT IndyCar Series season which opens 5 March.